In-person and Online Lessons Available. Piano Lessons for Adults and Gifted Children.
Personalized Music Lessons for Pianists, Musicians & Singers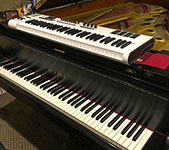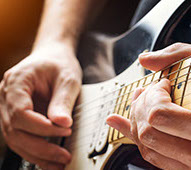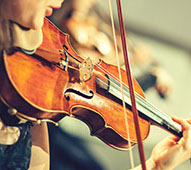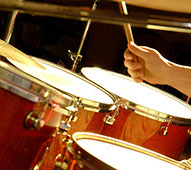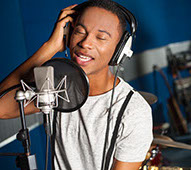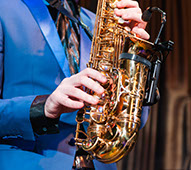 Master the Secrets of Playing, Improvising and Composing
A professional, multi-talented musician:  Bill Keis has been a professional musician, teacher, author, pianist, composer, producer and musical director for over 30 years in the Los Angeles, CA and Phoenix, AZ areas. H

e has performed with such notable and talented musicians and composers as Chick Corea, Mark Isham, David Campbell, Stanley Clarke, Ronnie Spector, Edgar Winter, Chaka Khan and Kate Ceberano. One of Bill's compositions was used in the 2015 blockbuster movie, Avengers: Age of Ultron, which grossed over $1.4 billion worldwide.
Bill is a patient teacher who has the ability to guide you toward your musical goals. Attaining your goals as a musician is largely tied to your basic understanding of music theory and its application, and Bill is a master at teaching this understanding. Many students have said they learned more with Bill in the first few lessons than they had in all their previous years of music training.
Call (623) 234-1787 for more information.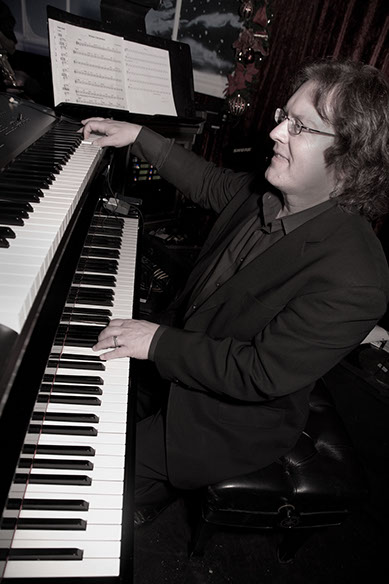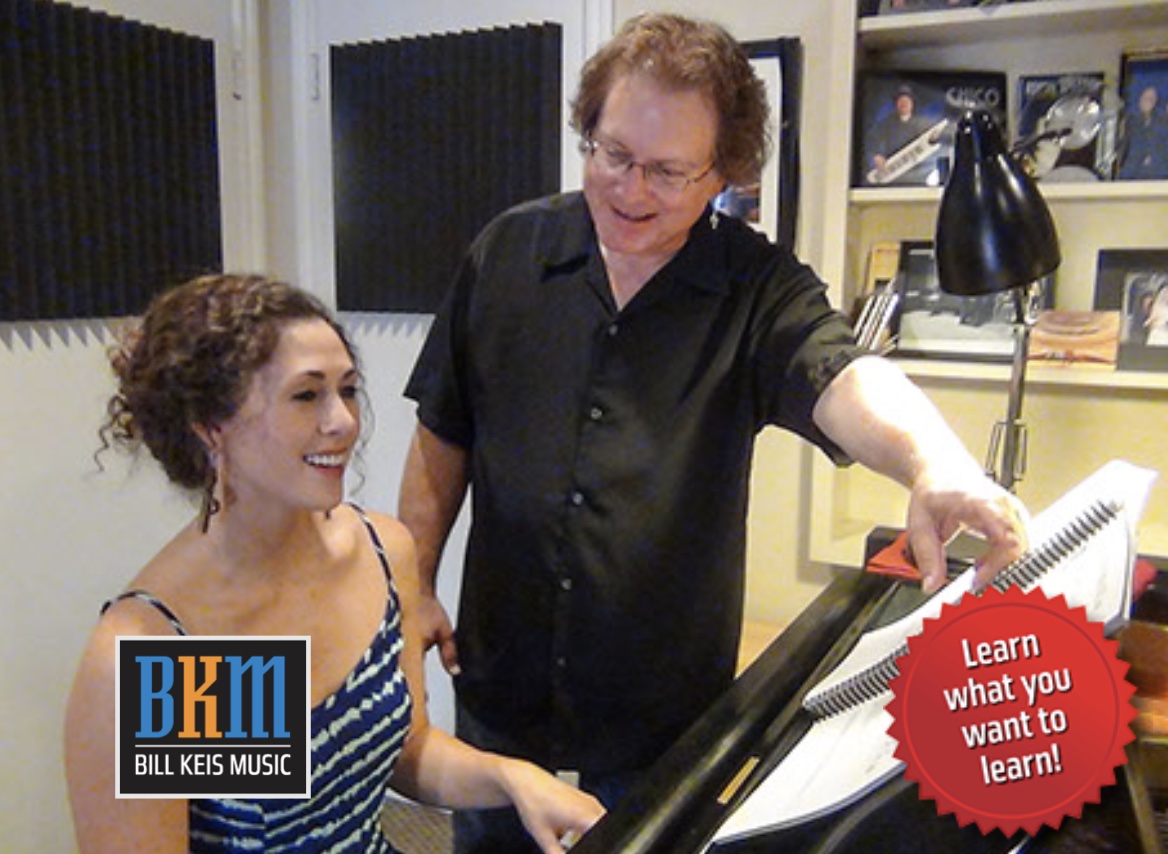 The "Bill Keis Method"
Definitely 
not
 the same old boring, repetitive music lessons you're used to
The "Bill Keis Method" was developed over years of teaching. It consists of a step-by-step, individually tailored program based on your past experience with music, education, existing performance skills (if any) and your own purposes and goals. Bill's methods strip away confusions and create a fundamental understanding of music and rhythm.
Subjects covered include (in a highly personalized program of study):
What you study will be based on what you want to learn…
You'll be able to learn the things you've always wanted, with all the confusing terminology cleared up along the way…
BILL SAYS:  "Piano is my main instrument, therefore most of my students have been pianists. However, roughly 70% of musical skill, theory and ability applies to any instrument, including voice. This covers theory, rhythm, harmony, melody, ear training, reading musical notation, improvisation, composition, etc.  The remaining 30% applies to the technique of the instrument one plays."
TEACHING VOCALISTS & OTHER INSTRUMENTS:  "I have had great success teaching vocalists and those who play guitar, bass, drums, sax, flute, trumpet, trombone, violin, cello, harmonica, harp, and vibes."
A BROAD RANGE OF MUSICAL STYLES:  "The styles of music that students are interested in include Jazz, Blues, Pop, Rock, Broadway, Latin Rock, Salsa, Country, Ragtime, Dixieland, Swing, Bebop, Rock N Roll, Gospel, Disco, Reggae, Classical, and so on."
TEACHING WHAT YOU WANT TO LEARN:  "I do have a basic plan or curriculum, but each student is different. Some may want to play Blues or R&B or pop or jazz or show tunes or classical music. I design a program around what they want, what they need and what they can handle. I know that many teachers don't do this."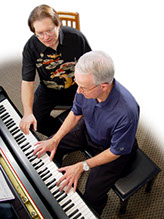 GETTING TO KNOW THE PERSON I'M TEACHING:"In the 1st lesson, I always ask the student what their goals are, what kind of music they want to play, what problems they have, etc.  Then I test them on basic skills to find 'holes' in their knowledge/skills to find the right level to start.  I have an uncanny ability to discover their main problem areas and/or misunderstood terminology and get to work right away handling them. It's rewarding to see students very quickly begin to brighten up as they clear away years of confusion and musical barriers. I've met many seasoned pros who have holes in their knowledge or skill that have prevented them from reaching the next level."
 "I've written a book that lays out all the important aspects of learning music in a simple manner, which I use as a reference all through the instruction process. There are also drills in it to develop vital skills that students need."  Click for more info.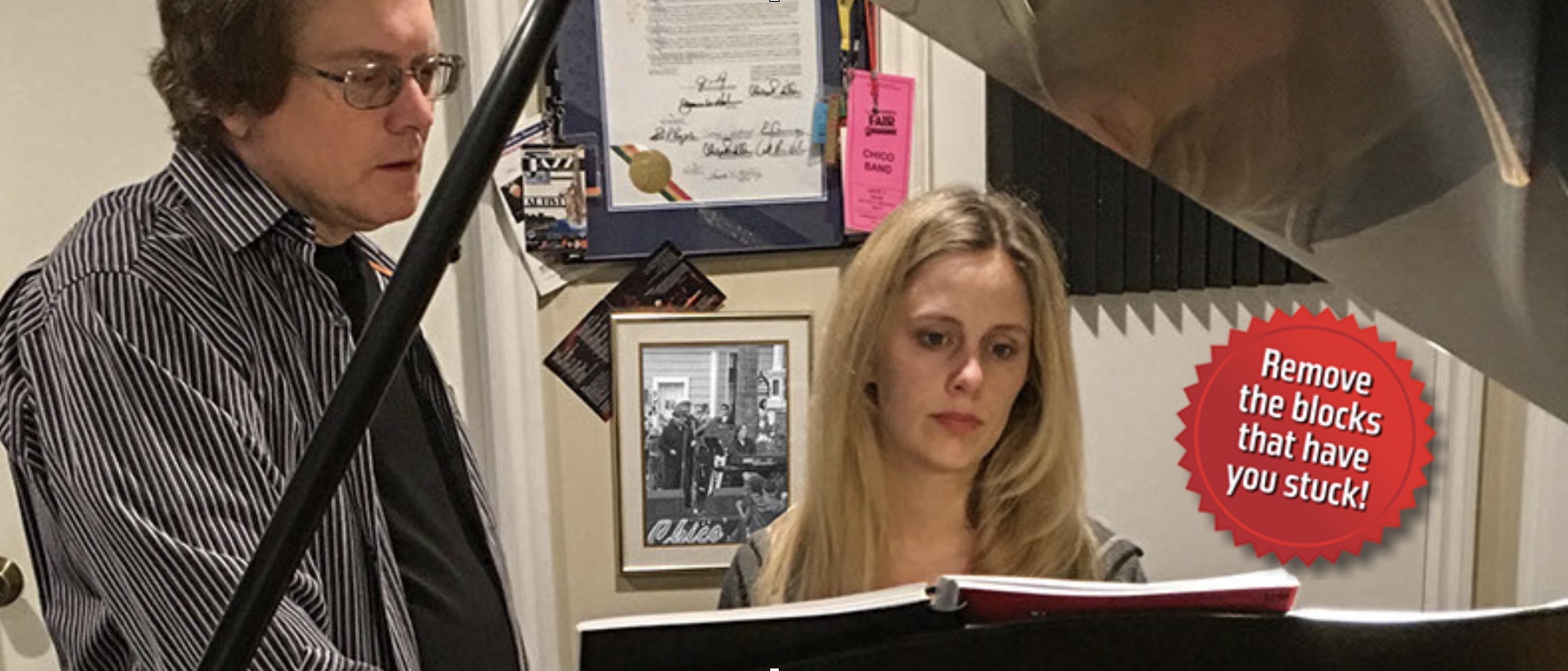 Personalized Music Lesson Rates:
1) Pay As You Go Rate: $85 per hour lesson
One lesson per week is recommended for good progress. It is OK to take a lesson every other week or less less often if needed. 24-hour notice is needed to cancel a lesson.
2) Block Lesson Discount Rate: $70 per hour lesson
Purchase five lessons in advance. Lessons must be taken in five consecutive weeks. 24-hour notice is needed to change the time/day of a lesson.
Lessons are delivered at Bill Keis' studio, located at:
650 N 157TH Dr., Goodyear, AZ 85338 USA
Call (623) 234-1787
Contact Bill with your questions or sign up here:
Testimonials from Bill's music students…
Videos of Bill Keis in Concert
You've heard the old saying that "those who can't do, teach." This is most certainly not the case when it comes to Bill Keis. Bill is a working musician who has performed with such notable and talented musicians and composers as Chick Corea, Mark Isham, David Campbell, Ronnie Spector, Edgar Winter, Chaka Khan and Kate Ceberano. He is also a highly competent composer, arranger, musical director, recording engineer and much more. The videos below attest to Bill's jazz/contemporary keyboard skills.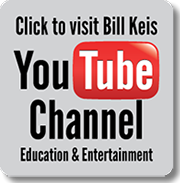 KKJZ 88.1 FM DJ Bubba Jackson introduces Bill Keis Quartet playing "Savannah West Blues". Original song by Bill Keis first recorded on Bill's "Journey" CD. Available from http://www.cdbaby.com/cd/billkeis. Bill Keis: Korg Kronos keyboard, Ric Fierabracci: bass, Tom Walsh: drums, Jerry Vivino: sax. This was the opening song for Izzy Chait Live at the Culver Club, 2013
Izzy Chait and Bill Keis Quartet live at the Culver Club in 2013. Bill Keis arrangement of the classic tune "Nature Boy". Izzy Chait: vocals, Bill Keis: Korg Kronos keyboard, Ric Fierabracci: bass, Tom Walsh: drums, Jerry Vivino: sax.
Get the books that teachers and students are raving about…

"The Complete Guide to Learning Music" by Bill Keis
As a working musician and teacher, Bill was frustrated with the complexity and difficult learning curve of music instruction books available to the general public. He noticed that any time a student didn't understand a particular musical term or concept, the student always had difficulty understanding and applying music theory beyond that point. This was found to be exactly the place where student's musical understanding and progress stopped utterly. Only by clearing up the terminology and providing plenty of examples was the student able to break through the barriers and move past that point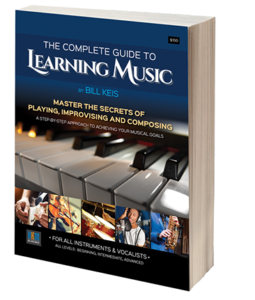 He also found most textbooks inadequate in providing the proper balance of theory and practical application — so he decided to write his own textbook to help train his own students in an amazingly simple and straightforward manner. Students and teachers rave about how "The Complete Guide to Learning Music" makes music instruction easy.
Bill uses "The Complete Guide to Learning Music" in his lessons to debug areas of non-comprehension, producing startling results with his students. Bill has created this reference and musical training manual that is used by singers, guitarists, drummers and percussionists, keyboardists, horn and woodwind players to break through the wall of musical complexity to actually attain their musical goals

Available at Amazon.com in print and ebook formats:
"The Complete Guide to Learning Music" is available at Amazon.com as a series of 10 inexpensive books in both paperback and Kindle editions.  These books are also available on iTunes in Apple iBooks format.
Bill's recently updated large book (shown in blue at left) is also available as a complete reference book for teachers and students. Anyone wishing to improve his or her understanding and skills in the areas of music theory and application will benefit from a thorough study of the knowledge in "The Complete Guide to Learning Music." Get your copy today.

Reviews on Bill Keis' book:
"The Complete Guide to Learning Music"